ANTM. facebook.com
The successful ANTM is now on its cycle 20 with all new ideas of having a contestants of male models. The new show will air in Summer 2013 on The CW TV. The panel of judges include Tyra Banks, Rob Evans, Kelly Curtrone , Bryan Boy and the addition Johnny Wujek as photo shoot creative consultant.
The judges in the new ANTM Cycle 20.
ANTM. facebook.com
The elimination will still be the same as in the previous cycle. Aside from the in house judges, there still have a public voting.
After meeting the judges, lets now take a look at the contestants. Eight guys and eight girls competing in becoming ANTM winner. From this set, I like Don and Jeremy in terms of their look, but I don't know with their performance. We'll see it when the show airs.
The winner will receive prizes including a $100,000 national ad campaign with Guess, a fashion feature in Nylon Magazine, as well as modelling contract with Next Model Management.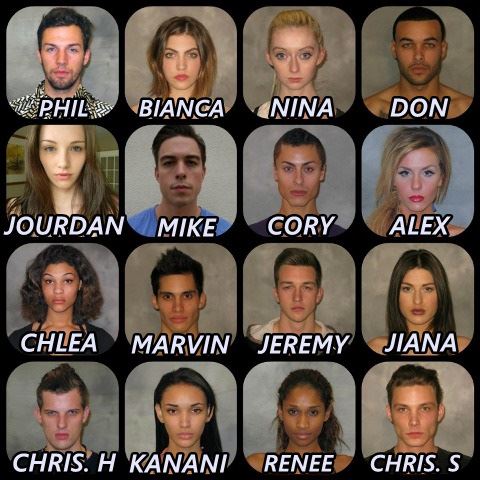 Some photos from the first photoshoot.
ANTM. facebook.com
ANTM. facebook.com
It's gonna be a battle of the sexes and like from previous seasons, its gonna be tough, crazier, and more drama. But I'm sure its going to be hot and sexier.
Teaser photo with the contestants in fierce nail art.
I'm a fan of this show since the first season. I can still remember the two models Shannon and Adrianne walking for a finale in a Baby Phat show. This year, for sure it's gonna be a hit with all the changes in show format.
Wanna be on top? Catch the ANTM Cycle 20 here in the Philippines at ETC by August.